Racing operations temporarily suspended at Penn National Race Course: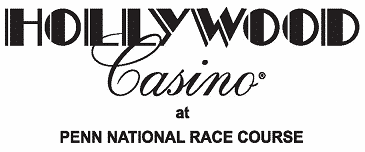 HOLLYWOOD CASINO AT PENN NATIONAL RACE COURSE TO TEMPORARILY SUSPEND RACING OPERATIONS
(Grantville, Pa. – March 16, 2020) — Hollywood Casino at Penn National Race Course (HCPNRC) announced today that live thoroughbred racing will be suspended temporarily in conjunction with the previously announced temporary closure of all gaming operations at HCPNRC effective 6:00 a.m. on Tuesday, March 17, 2020 as a precautionary measure against the ongoing spread of COVID-19.
Updates will be provided on the status of all operations at HCPNRC as they become available.
These Stable Area operational guidelines are effective immediately:
Receiving Barn Works and Go's
The Receiving Barn will be available only to trainers who have been using the facility on a regular basis for the last several months. The Trainer will be responsible for cleaning his or her stalls prior to departing. Failure to properly clean the stalls will result in forfeiture of the privilege.
Stable Area Access
Access will only be given to PA State Horse Racing Commission licensees:
Trainers with stalls assigned at Hollywood Casino at Penn National (HCPN)

Grooms currently employed by a trainer with stalls assigned at HCPN

Private, Association and Regulatory Veterinarians

Jockeys who are regularly riding when we are racing

Exercise riders currently employed by a trainer with stalls assigned at HCPN

Trainers and grooms accompanying Work and Go horses 

Hay, Feed, and Bedding Vendors and their employees for business purposes only

Tack vendors and their employees with permanent shops for business purposes only

Manure haulers and their employees

HBPA and Chaplaincy personnel 

Medical Clinic personnel

Ambulance staff

HCPN Staff as needed to operate training and emergency repairs
Owners, guests and any other individuals requiring a day pass will NOT be permitted into the stable area. The PA State Horse Racing Commission has indicated that any license which has recently expired will be honored until the Commission is up and running, and in a position to start offering renewals. 
Unfortunately, we do not have housekeeping staff available to maintain the restrooms. HCPN requests that the horsemen share this responsibility in their own areas. HCPN will provide the cleaning supplies and trash can liners.
Please be mindful of Social Distancing. This includes gathering at the Chaplaincy Building. If the Chaplaincy wishes to continue to offer coffee and other food items to the horsemen, they should do so on a "Grab and Go" basis. Also, when HCPN maintenance employees are working in the stable area, we ask that the horsemen maintain 6 feet separation for everyone's best interest. Obviously, this should be observed whenever possible. 
Horsemen may phone in a request for foal certificates, silks and in-slips during this time. Please call Eric Johnston at his office, (717) 469-3270.
These are tough times for us all and we realize that our horsemen's expenses continue, despite not racing.  Please let us know if there is anything we can do to assist, until things get back to normal.
Thank you, and be well,
TODD MOSTOLLER
Executive Director, PA HBPA
(717) 469-2970
Pennsylvania horsemen - and many others whose businesses rely upon a strong Pennsylvania racing and breeding industry - gathered at Equistar Training and Breeding Center in Annville on February 9th to voice their strong opposition to Governor Wolf's proposed raid of the Racehorse Development Trust Fund.  This video features the thoughts of our Executive Director, Todd Mostoller. 
The MATCH Series returns in 2020.  Please join us Sunday afternoon, June 21st, for a special daytime card featuring five $100,000 Stakes, as Penn National proudly hosts the MATCH Series!  
Please watch this important message from Eric Hamelback, CEO of the National HBPA.  We are, of course, in complete agreement with the stance outlined by Eric and the National HBPA in this video.
The Pennsylvania Horsemen's Benevolent and Protective Association (HBPA) has produced several videos, which underscore the integrity of horse racing,
as well as the ongoing dedication to the health and safety of our athletes, human and equine:
In conjunction with Penn National Race Course, the Pennsylvania HBPA recently produced this video, aimed at younger fans, to help explain the basics of wagering 
A video salute from the Pennsylvania HBPA to Penn National's winningest owners, trainers, and jockeys of 2019, as well as to the winners of the Grade 2 Penn Mile, the Penn Oaks, and the Fabulous Strike Stakes!
Follow us on social media! You don't want to miss any exciting events!