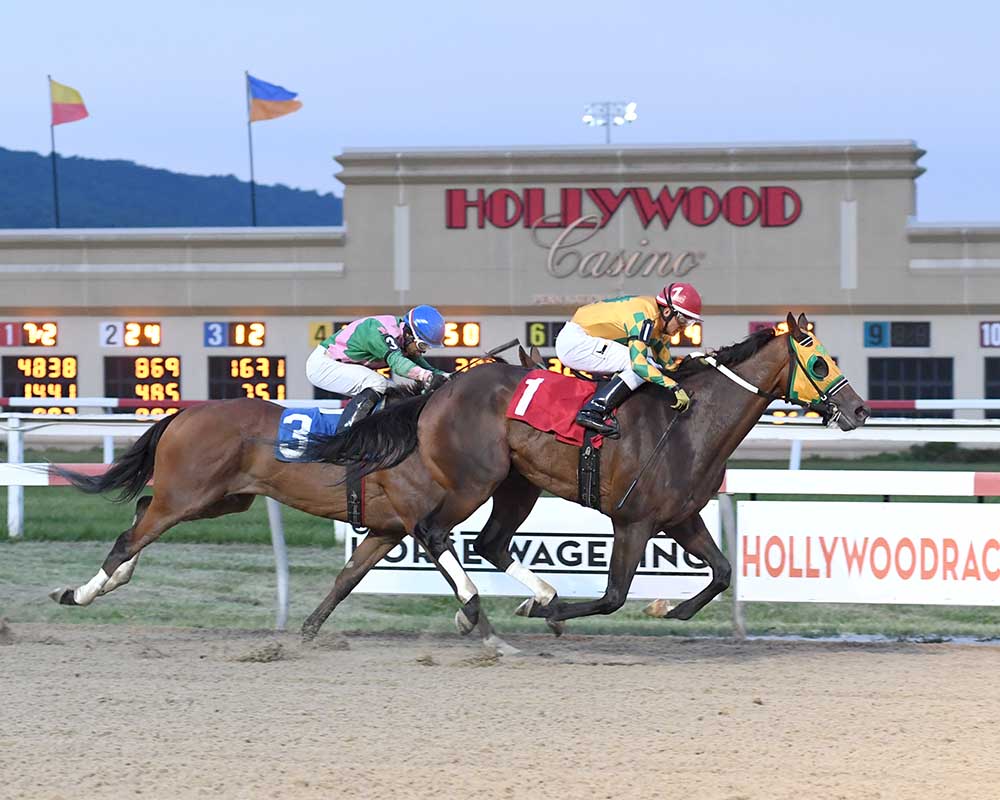 The Pennsylvania HBPA congratulates Persie, 2018 Penn National Horse of the Year, who has also been named Claiming Horse of the Year by the National HBPA!
Persie is owned by Bush Racing Stable, and trained by Lester Stickler, Jr.  His regular rider is William Otero, Jr.
After being claimed by Bush Racing Stable on May 24th, Persie notched 7 wins in 11 starts.  For the year, Persie won 10 times - tying him for the most wins by any horse in the United States in 2018. 
CLICK BELOW TO SEE IMAGES FROM OUR 2018 PENN NATIONAL HOLIDAY AND AWARDS BANQUET
The Pennsylvania Horsemen's Benevolent and Protective Association (PA HBPA) is proud to be an Affiliate of the National HBPA, which operates on behalf of thoroughbred race horse owners, trainers and backstretch personnel throughout the United States and Canada. Based in Grantville, the Pennsylvania HBPA is comprised of a president, board of directors (five owners and five trainers), an executive director and staff, who represent 3,750 members.
Our mission...
Watch PA HBPA's TV Commercial!
Stay up to date with all of our events!
Get added to our email list to see all of the great things we have to offer at PA HBPA.
Follow PA HBPA on social media! You don't want to miss any exciting events!