Watch the Equine Health and Safety Video
EQUINE HEALTH AND SAFETY
Nothing is more important than the health and safety of our magnificent thoroughbreds - as illustrated in this video, produced by the Pennsylvania HBPA, which underscores the many levels of veterinary supervision given to each and every racehorse.
NOTICE TO ALL PENNSYLVANIA HBPA MEMBERS:
A reminder that your PA HBPA membership makes you eligible for some very attractive discounts through Equine Equipment.  You can realize substantial savings on mowers from Toro and Exmark, as well as a variety of other products such as FarmPaint, and Tenda Horse Products.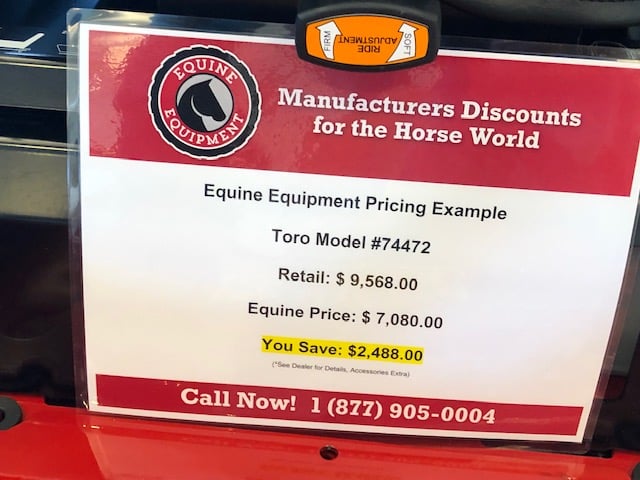 The Pennsylvania Horsemen's Benevolent and Protective Association (PA HBPA) is proud to be an Affiliate of the National HBPA, which operates on behalf of thoroughbred race horse owners, trainers and backstretch personnel throughout the United States and Canada. Based in Grantville, the Pennsylvania HBPA is comprised of a president, board of directors (five owners and five trainers), an executive director and staff, who represent 3,750 members.
Our mission...
SAFETY:
The safety of both horse and rider is our highest priority.  These videos help outline our daily, ongoing commitment.
Watch PA HBPA's TV Commercial!
Stay up to date with all of our events!
Get added to our email list to see all of the great things we have to offer at PA HBPA.
Follow PA HBPA on social media! You don't want to miss any exciting events!