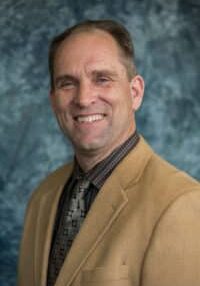 Todd Mostoller: PAHBPA Executive Director
Todd Mostoller is a well-regarded advocate for horses and thoroughbred racing and is the executive director of the Pennsylvania Horsemen's Benevolent and Protective Association (PA HBPA).
As executive director, Todd is responsible for the day-to-day operations of the PA HPBA, which represents thousands of horse owners, trainers and their employees at Penn National Race Course and Presque Isle Downs. In 2004, Todd was instrumental in helping to craft Pennsylvania's landmark Racehorse Development and Gaming Act (Act 71), which expanded gaming throughout the state, created 23,000 jobs and reinvested millions of dollars into Pennsylvania communities.  Ohio and Maryland have used the law – and the creation of the Racehorse Development Fund – as a model for their states.
Knowing that horses typically finish racing at age 7, Todd helped guide the creation of HBPA's signature program, New Start, which seeks to find good, loving homes for horses. Thus far 250 horses have been adopted through the program and now participate in many activities, including showing, combined training, jumping, dressage or being an excellent companion.
The founding managing partner of Commonwealth New Era Racing, LLC, Todd also enjoys working with racehorses that compete in signature races across the United States. Horses he has purchased and raced have won races at noted tracks, including Aqueduct, Santa Anita, and Keeneland, in some of the premier stakes races, including the La Canada Stakes (Gr2) Go For Wand Handicap (Gr3) and the Lexus Raven Run Stakes (Gr2).
Todd is a graduate of Mansfield University, where he received a degree in business administration with a minor in accounting. After graduation, he worked briefly in Pennsylvania state government as an EDP Audit Specialist for the Department of Labor and Industry.
Todd resides in Hummelstown with his family.
Follow us on social media! You don't want to miss any exciting events!