The Pennsylvania Horsemen's Benevolent and Protective Association (HBPA) is an organization based on the ideals set forth by the National HBPA, which prides itself on "horsemen helping horsemen." Pennsylvania's association provides services for horsemen at both Penn National in Grantville and Presque Isle Downs in Erie.
Based in Grantville, Dauphin County, PA HBPA is composed of a president, board of directors (five owners and five trainers), executive director and staff who run the day-to-day operations at each racetrack.
History
In 1940, a group of horsemen created what is now known as the Horsemen's Benevolent and Protective Association (HBPA). The founding group included such names as Irv Gushen, Doug Davis, John Manfuso, Dr. Alex Harthill, Johnny McDowell, Mort Wolfson, and Jack DeFee. From this meager beginning the HBPA has developed into an organization representing the horsemen's interests on a myriad of issues.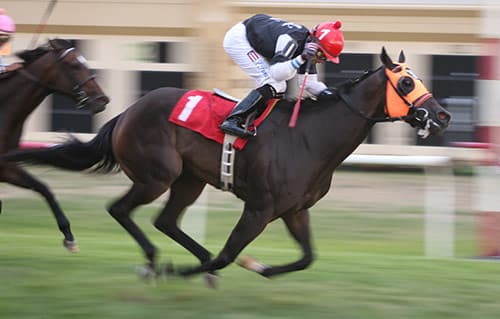 Today there are approximately 29,000 owner and trainer members throughout the United States and Canada focused on a common goal — the betterment of racing on all levels and collectively adopting the following mission statement: – We are committed to the future of horse racing; – We are horsemen who have one horse and a dream; – We are horsemen who spend millions of dollars; – We are horsemen who race throughout the country; – We are horsemen who represent different breeds of race horses; – We are owners, breeders, and trainers. Big and small, young and old; from one end of the country to the other — we horsemen are the HBPA. We are Horsemen Helping Horsemen.
Source: National HBPA